Let's jump right in from the last post.
So in my last post, the 7th in this series on IQ, I showed how your success in life depends on not just intelligence, but things like morality/spirituality.
As discussed, our hormones control this at least to some extent, but even these seem moderated by our IQ. So high testosterone for instance can be a precursor to immoral and violent behavior, but mainly when paired with low IQ. (High IQ paired with high testosterone is linked with millionaires and CEOs) So its hard to say "what came first, the chicken or the egg?" In other words, what is the cause of the behavior, the low IQ or the high testosterone?
Another hormone that seems even more closely tied with morality is Oxytocin.
Reported by the Los Angeles Times,"Experiments have explored the role of one [hormone] called oxytocin — which one researcher calls the "moral molecule.""
"Now that we've entered the annual season of "goodwill toward men," it seems like an excellent time to consider oxytocin
. . ."
"Oxytocin is secreted by the pituitary gland, and it has effects on regions of the body of a type that you memorize for a final exam and then promptly forget. But oxytocin also gets into the brain, where it
affects behavior
."
Source
"Oxytocin, this molecule that's classically associated with child birth and breastfeeding, is released in all kinds of settings in which humans have positive social interactions. . ."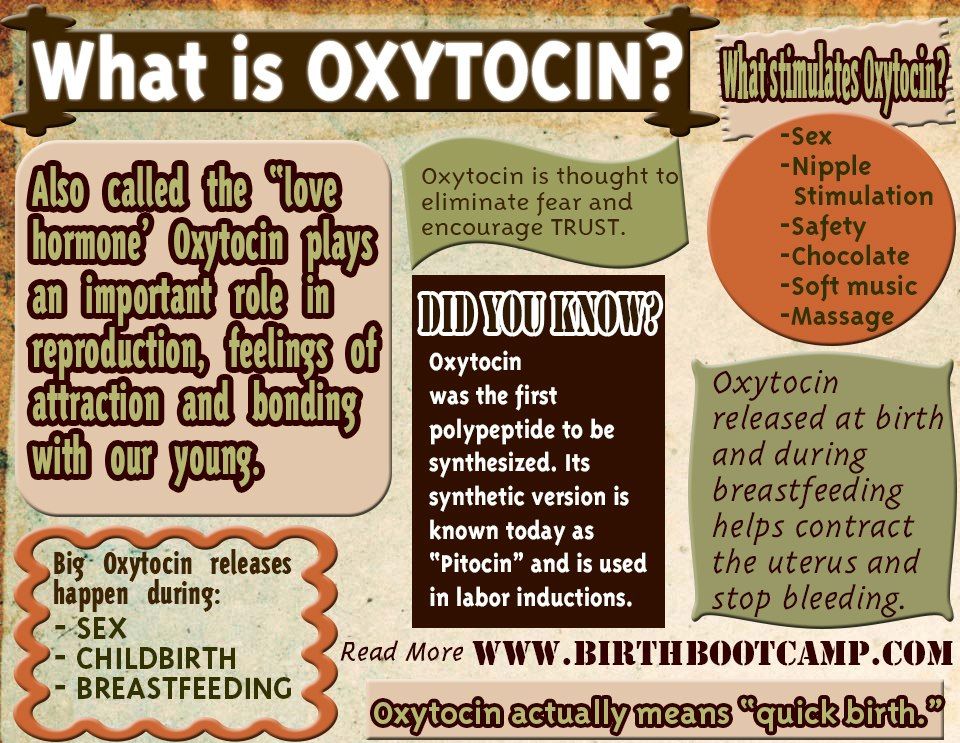 Oxytocin is not just released in woman during a birth, as it says above, but with contractions and a vaginal birth. In fact the way you birth is very important for success in breastfeeding and bonding and being a good mother due to this release they say. . .or it could simply be a correlation.
There are artificial substitutes made for this hormone too, but given in labor at least, it seems to be ineffective for some things, but effective for others.
"Artificial oxytocin – pitocin – given to induce and/or augment labor does cause contractions and yet it does not function in the body the way our natural oxytocin does.
Artificial oxytocin does not promote feelings of well being nor does it promote bonding or breastfeeding. As a matter of fact, it impedes these processes."
Source
Due possibly to all the times woman have their oxytocin raised, they clearly have more Oxytocin then men.
In fact, the female hormone
Estrogen has been found to increase the secretion of oxytocin as well as the expression of its receptor in the brain.
Source
So woman naturally act more loving, moral/spiritual and bond more easily apparently thanks to oxytocin. Seriously! I'm not making this stuff up just because I happen to be a woman. . .
So not sure if the behavior makes the raised levels alone, or the behavior shows up in those with it raised
. but either way, if a particular woman was chock full of Oxytocin, barring physical issues, she would consequently have a high libido, be able to nurse her babies easily, and theoretically also have an efficient labor and easy birth. Theoretically she could even have a condition where the uterus contracts a lot during pregnancy, called an irritable uterus. . .as oxytocin is said to cause uterine contractions.
So
,
not to brag, but I have an unusually high libido, I nursed 5 children easily until at least their 1st or 2nd birthday, had easy home births and had this uterus condition,. So
I have no doubt that I am chock full of Oxytocin. (Something you might want to keep in mind for later.)

In fact,
high Oxytocin is also a sign of a good and nurturing mother. . . again, not to brag, but this is well known as true of numerous species, not just humans.
Bonobos
being higher oxytocin then chimps no doubt, as they are much better mothers.
The Los Angeles Times put it this way when reporting on the science:
". . .oxytocin promotes maternal behavior in rodents. Pump up a new mother mouse with oxytocin and she grooms her infants more. Block a mouse's oxytocin system in the brain with some genetic engineering and she becomes less maternal. In rodent species

that form long-term, monogamous pair bonds

, oxytocin promotes formation of those bonds. And

oxytocin doesn't just work on rodents: It has all sorts of "pro-social" effects in humans as well." Being willing to breastfeed, or being willing to care for a child you had not planned on having (without aborting it), as well as being a good mom is based on bonding and love. . .all from oxytocin levels.




Past birthing, maternal and nurturing behavior though, Oxytocin gives males or females trust and the ability to forgive.

(Two key elements in morality.)


"Spritz oxytocin up people's noses (when they don't know if they are getting the hormone or a placebo) and they become more trusting and forgiving."

"In economic games requiring players to choose whether to cooperate or to be cutthroat,

oxytocin promotes cooperation

.

Subjects watching video clips of a supposed politician trusted the person more when given oxytocin."
Source
Oxytocin induces all sorts of good behavior:
1. pro-social behavior – willingness to help people out, hospitality to strangers, acts of compassion.
2. cognitive empathy – capacity to see things from another person's perspective and to understand how he or she feels.
3.
emotional empathy
– capacity not only to understand how another person feels but also to experience those feelings involuntarily and to respond appropriately.
Failure to help a person in distress can trigger a self-destructive sequence: anguish, depression, suicidal thoughts.
Source
They say
testosterone inhibits empathy, and as mentioned even in my past post, high testosterone is also linked with selfish and violent behavior when paired with low IQ. Here's the kicker though: high testosterone starts in the womb, due to it being in the mother or father and is genetic, as I mentioned in a past post on the sex hormones!
It has now also been found that
blood levels of oxytocin are highly heritable
.
Thus we see children with little empathy come from parents with similarly lacking empathy.
Scientists admit to this in their usual backhanded way by saying. . .
"Even infants and toddlers show signs of empathy, and try to help people in distress. When babies hear other babies crying, they cry in sympathy.
However
,
if children have been abused or live in tense households they may be hostile to people who are suffering."
Source
In other words, much as scientists may want to sugar coat it to be politically correct, bad parents (due to low oxytocin), make for "hostile" or bad children, bullies create bullies. . .and it's simply genetic! (Making exception for recessive behavior due to racial mixing.)
Low oxytocin creates immoral behavior, while high oxytocin nearly guarantees moral behavior based on empathy.
Knowing that high testosterone lowers Oxytocin, and it differs racially, and
c-section rates, abortion rates and giving up children to adoption and fostering also differ wildly between races. Other evidences of racial differences are poor parenting behavior (including nursing stats), marriage and divorce stats which all point to racial differences in Oxytocin. Scientists have found there to be different levels of Oxytocin in not just individuals, but the race they fall into, but only by average. Some claiming black who are more white, like Obama. (And act more white)
Oxytocin has, like testosterone, only been studied for it's health implications. . .not to look for behavioral differences in people groups, which would never be funded, as it is politically incorrect to even think there are racial differences!!
So because of the hormone being abundant in a more physically restrained/controlled people of group, oxytocin is implicated in it's ability to relieve pain. And lacking oxytocin is said to cause more sensitivity to it.(Another correlation, but not causation.)
"reduced
oxytocin
ergic function may be
one of
multiple biological factors contributing to the greater sensitivity to experimental ischemic pain, and to the greater burden of some types of clinical pain experienced by African Americans compared with Whites."
Under the guise of health studies, I have found many studies of racial differences regarding pain sensitivity.
"We found
472 studies
investigating ethnic group differences and pain. . . The majority of studies included comparisons between African Americans (AA) and non-Hispanic Whites (NHW). There were consistently moderate to large effect sizes for pain tolerance across multiple stimulus modalities;
AA demonstrated lower pain tolerance."
(This is something any Labor and Delivery doctor or nurse will attest to. . .)
Source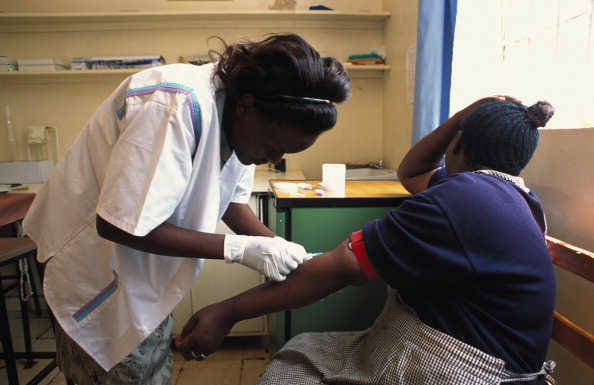 Source
(On a personal note: while in a doctor's office my son and I heard a patient in the next room literally howling, and my 8 year old son said it sounded just like a monkey screeching. . .but we both knew that it was a black woman getting a shot. . .as it was literally all they did in that room.)
Technically, blacks may SAY they have more pain on a pain scale, or react loudly to the same pain, but I believe this is better explained by a more passionate and low impulse control response, due to racially high testosterone levels, which also brings distrust of their caregivers.
High testosterone levels are evidenced in more aggression and fear, while having less bonding with others and consequently less support. All of the above they have connected to feeling more pain, but these could simply be correlations with dark people from low socio economic statuses. (SES)
(In other words, the push for more support from partners and doulas in labor in order to attain greater pain relief may actually be a red herring, and it may actually impede pain relief as it distracts more than allows the mother to focus. . .which is what nearly all mothers in nature seek out.)
Furthermore, high Oxytocin and low testosterone are both tied to high IQ and white genes, while low Oxytocin and high testosterone are tied to a low IQ and black genes.
Another way of putting it is the more testosterone you have, the less Oxytocin you will likely have, consequently, according to the chart, you will tend to hypo-mentalize. (A politically correct way of saying you will not be able to think intelligently, apparently.)
So from my research I have concluded that both hypomentalizing or low IQ, as well as"immoral" behavior both stem partially from the high testosterone black genes (as proven in my post on the sex hormones), t
he rest of the immorality stems from the low Oxytocin (also black) genes.
To deny or hide (out of political correctness or bias) the biological basis for behavior, and IQ is typical of intelligent liberals though. Unfortunately most people (like in this picture) will presume they are stupid for denying the obvious, but there are actual physiological causes for this denial of the facts by otherwise intelligent people. . .this I will get into next.